WikiaAnime Twitter Feed

<twitteruser username=WikiaAnime limit=2 />
Featured Article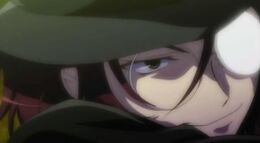 Kurosu Philier Yuuchi, the 7th student council president of Miyasaka High who is currently an agent of the << Military >>. Usually dressed in a suit with a red tie and wears gloves. He is a formidable opponent who is sent to supervise, build up the current student council, and keep them in check. He appears to have some ulterior motive.
Main article: Kurosu Philier Yuuchi
Main Page Poll
Affiliations

If you would like to become an affiliate of the Itsuka Tenma no Kuro Usagi Wiki, Contact Us.